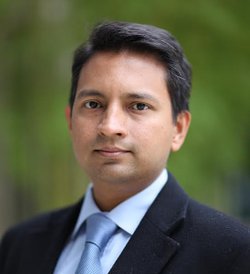 I am currently visiting the Division of Economic and Risk Analysis (DERA) at The U.S. Securities and Exchange Commission (SEC). My continuing appointment is at the University of Alabama, where I teach and conduct research. Previously, I taught at the University of Florida. Prior to joining the finance department at the University of Florida, I received my Doctoral degree from the Wharton School at the University of Pennsylvania.
My research focuses on investments, behavioral finance, and real estate. Additionally, I have also conducted some research on market microstructure.
Email: sugata [dot] ray <at> gmail :dot: com
All views on this website are my own and not necessarily the views of my employers (past or present). Please note that I will not be updating my personal website for the duration of my visit to the SEC.